_________________________________________________
Released
_________________________________________________
Ars Interpres Publications is proud to announce
the publication of Ewa Lipska's new book
The Holy Order of Tourists
translated into English by Ryszard Reisner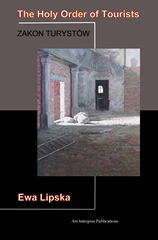 We are very pleased to announce that our book,
The Holy Order of Tourists, has an official publication date,
September 25, 2006 and will be launched on Thursday, October 5
at the Polska Institutet, Stockholm.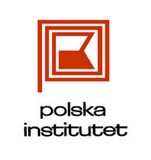 Ewa Lipska was born in Cracow in 1945 and presently has returned to live there.
Amongst others, she has been awarded the Koscielski Prize, Geneva (1973), the
Polish PEN Club award for her contribution to literature (1993), the Jurzykowski
Foundation Prize, New York (1993) and more recently, the 'Wawrzyn Literacki',
Katowice (2002) for best book of the year 'Sklepy zoologiczne' (Shops For Pets),
the 'Odra Prize', Wroc?aw in 2004 and 'The Pozna? Review of Books Prize'2005
for 'Gdzie Indziej' (Somewhere Else).
Collections of her verse have been translated into many languages, including
English, Russian, Czech, Danish, Dutch, French, German Hebrew and Swedish.
Ewa Lipska has published 15 books of poetry, making her debut in 1967 with
Wiersze [Poems] and most recently, Drzazga 2006 [Splinter].
Originally identified to some extent with the Polish 'New Wave' of poets in the
late 1960's, Lipska's work has always in some form carried an integral concern
for the individual's fate in the immediate world through history, coupled with an
exploration of man's emotional interior. Recognised as one of Poland's major
poets, Lipska's poetry is a vital contribution to literary sensibilities and literature
in general, with its innovative use of simple language to create new cognitive
tensions, forms of reasoning the world within and without.
ORDERING INFORMATION
(If you ordering from outside of Sweden)
With questions regarding orders, shipping, and
discounts, please email Hedengrens Bokhandel
an international bookshop in Stockholm, Sweden
hedengrens@hedengrens.se
or visit Hedengrens Bokhandel web site:
http://www.hedengrens.se/bokfraga_en.html
Other payment option: Cash with registered mail.
(Euros, U.S. Dollars or Swedish Kronor - EUR, USD, SEK)
If you send cash by registered mail it should be enclosed
so it is not visible when the envelope is held to the light.
For orders, E-mail us at the address below. Please include
your name and shipping address. We'll let you know if the
issues are still available and we find out the shipping cost.
ars-interpres@nm.ru
Items purchased by cash will be shipped
when payment is received.
In Sweden:
Hedengrens Bokhandel
http://www.hedengrens.se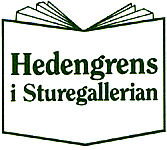 In USA

St. Mark's Bookshop
In Russia: