_________________________________________________
Released
_________________________________________________
Ars Interpres Publications is very pleased to announce
trilingual edition of John Kinsella's book
America or Glow
Ten fragments translated into Swedish by Lars Ahlström
and into Russian by Maxim Kalinin and Gleb Shulpyakov
Cover image and illustrations by Michael Zansky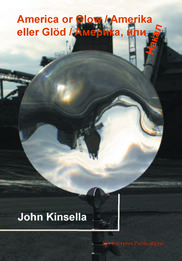 We are very pleased to announce that our book,
America or Glow, has an official publication date,
September 25, 2006 and will be launched on Sunday, October 8
at the Medelhavsmuseet (Mediterranean Museum).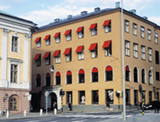 ---
ORDERING INFORMATION
(If you ordering from outside of Sweden)
With questions regarding orders, shipping, and
discounts, please email Hedengrens Bokhandel
an international bookshop in Stockholm, Sweden
hedengrens@hedengrens.se
or visit Hedengrens Bokhandel web site:
http://www.hedengrens.se/bokfraga_en.html
Other payment option: Cash with registered mail.
(Euros, U.S. Dollars or Swedish Kronor - EUR, USD, SEK)
If you send cash by registered mail it should be enclosed
so it is not visible when the envelope is held to the light.
For orders, E-mail us at the address below. Please include
your name and shipping address. We'll let you know if the
issues are still available and we find out the shipping cost.
ars-interpres@nm.ru
Items purchased by cash will be shipped
when payment is received.
In Sweden:
Hedengrens Bokhandel
http://www.hedengrens.se
In USA
St. Mark's Bookshop
In Russia: