_________________________________________________
Released
_________________________________________________
Ars Interpres Publications is very pleased to announce
the publication of John Matthias's new book
Nordlig sommar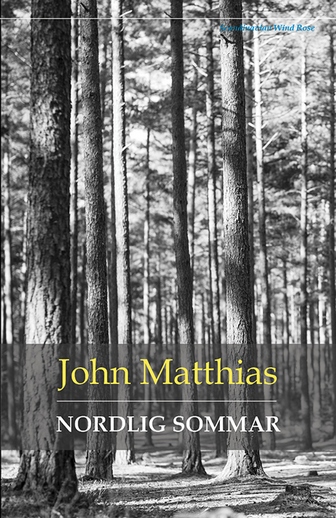 "John Matthias är ett slags gemensam brittisk och
amerikansk nationalskatt." – Ian Pople
"En mäktig historisk och geografisk inlevelseförmåga i släkt
med Pound och David Jones." – Robert Hass
"En av de bästa poeterna i USA." – Guy Davenport
"Hans förhållningssätt till historien är unikt och ett moraliskt
imperativ driver på under ytan i varje dikt. Han är en
djupt originell poet." - John Kinsella
"John Matthias har få motsvarigheter bland dagens poeter
vad gäller det som Guy Davenport kallade 'inlevelsens geografi'.
'Geologisk' landskapspoesi, kärleksdikter, elegier, historiska
berättelser, fickepos, satir, översättning – i alla dessa
genrer har Matthias visat en hisnande stilistisk
och formmässig kapacitet." – Marjorie Perloff
ORDERING INFORMATION
In Sweden:
Beställa via e-mail: info@arsint.com
Hedengrens Bokhandel
http://www.hedengrens.se
_____
If you ordering from outside of Sweden:
Cash with registered mail. (Euros, U.S. Dollars or Swedish Kronor -
EUR, USD, SEK) If you send cash by registered mail it should be
enclosed so it is not visible when the envelope is held to the light.
For orders, E-mail us at the address below. Please include your name
& shipping address. We'll let you know if the issues are still available
and we find out the shipping cost. info@arsint.com
Items purchased by cash will be shipped when payment is received.