Exhibition at the INFRA Gallery
January 21 - February 6, 2006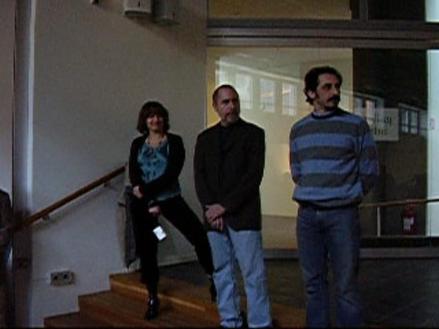 Michael Zansky is currently represented by Briggs Robinson Gallery and Gigantic ArtSpace (Gas) and Berry Hill Gallery in New York, New York. Since the mid 1980s, he has had numerous solo exhibitions at galleries in New York and has participated in numerous group exhibitions, most recently, at ARCO, Madrid in 2005. His work is part o public and private collections including the Whitney Museum of American Art, Neuberger Museum, Brooklyn Museum, Berkley Museum and Prudential Life.

| | |
| --- | --- |
| | |
Arcady Kotler was born in Moscow, Russia. Since moving to the West in 1988, he created and exhibited his art in United States and worldwide. Arcady Kotler is a recipient of Artist's Fellowship Grant and Gottlieb Foundation Award. In 2003 his sculpture "September 11 Firefighters Memorial" was selected for permanent installation in New York City. In his recent work artist has focused on the nexus of Minimalism and Representationalism. His interactive installations engage viewers as
co-creators of new conceptual mindscapes. Arcady Kotler lives and works in New York.

Elina Kotler was born and educated in Moscow. In 1988 she moved to New York and has worked as an artist for major movie, television and theater productions. Elina's work has been exhibited throughout United States. Her recent projects include 2004 Show in CASE Museum of Contemporary Russian Art and collaborative installation "Bills of Rights" with artist Arcady Kotler in New York City.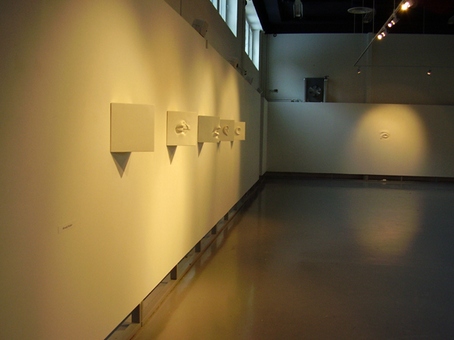 Radio Sweden (Russian Edition)
American artist Arcady Kotler, based in New York, talks about his new work, Intersecting Senses

The vernissage of Arcady Kotler's instalation Intersecting Senses
took place in the head office of the Ports of Stockholm
on Thursday, January 19th 2006